NFT HASH LIST: HOW TO GET IT
If you have a NFT Collection, you will need a hash list to list your collection in Different Secondary Markets like Magic Eden. So the main question is What is a NFT Hash List and How do I get my NFT Collection Hash List.
WHAT IS A HASH LIST?
In computer science, a hash list is a list of "hashes" of data blocks. This could be used for different purposes, it depends on what field are we talking about.
WHAT IS A MINT LIST OF NFT?
In this case, which is important for us is the NFT Field. So in NFT, a hash list is also a list of hashes, but in this case of NFT Mint Transactions.
This is so important because this will let us verify our collection on different secondary markets, which will allow us to increase sales and let investors trade NFTs.
HOW TO GET THE HASH LIST OF MY NFT COLLECTION?
As the last step, we will need to know how to get this important hash list of a NFT Collection. To do this, we will need to know the address of a NFT in that Collection.
Here you have a Step by Step Tutorial about how to get hash list of your NFT Collection. You can use the next video or scroll down and go to the text tutorial.
1. The first step is copy the token address of the NFT you are using to get the Hash List.
2. To continue you will need to go to solscan.io and paste the token address on the search bar.
3. After searching, we will see a "Token Account". There we need to click on the SPL Token Address.
4. In this step, we will be seeing the NFT overview. There you should click on "Creators" and after that, click on the option with a 0%.
5. Clicking this will open a new Account Overview. There we should copy the Main Address.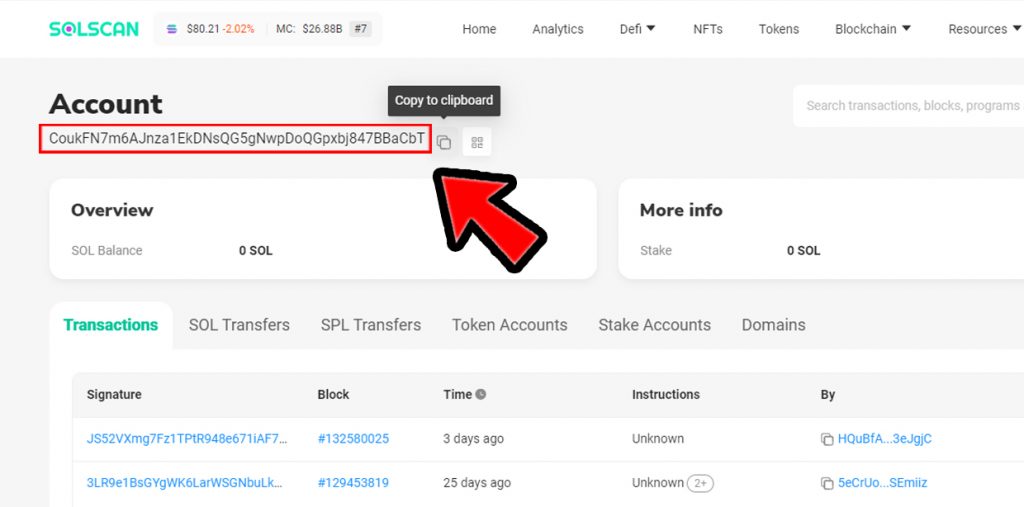 6. After you copy the address, you should go to tools.smithii.io/hashlist/solana and paste it on the search bar. When this is done, click the button "Get Hash List".
7. Wait while it is charging and you will have the final complete hash list.