HOW TO BUY NFT ORDINAL DE BITCOIN
If you are here, it is because you already know what an Ordinal Bitcoin NFT is, these innovative NFTs created by Casey Rodarmor that come to make a difference. But the problem comes when we want to get one, since the process to buy an Ordinal NFT in Bitcoin is different and more complex than Ethereum, Solana, etc.
And it is that in other Blockchains there are Marketplaces (Opensea, Magic Eden, etc.) dedicated to the purchase and sale of NFTs, acting as intermediaries between users and allowing a simple purchase process. This does not happen in Bitcoin, the reasons are obvious, Ordinal is an innovative protocol that has just been born, so there is no similar option yet.
But the fact that there is no Marketplace or an intermediary does not mean that you cannot buy a Bitcoin NFT and have your own without creating them. In this post we are going to teach you how to buy Ordinals Bitcoin step by step in the safest way possible and with all the tricks you should know.
IMPORTANT KEYS BEFORE BUYING ORDINALS BITCOIN
Before getting deep into the process of how to buy an Ordinal, certain keys must be clear that will make you choose correctly which Bitcoin "NFT" to acquire.
¿WHAT ARE INSCRIPTIONS?
The inscriptions give us the numerical "seniority" of an Ordinal. That is, your NFT can be inscription 1, 15 or 1000, depending on the "position" in which you have created it.
Registrations indicate when you have created your Ordinal, so registering your Ordinal is basically creating your NFT in Bitcoin. That is, an inscription indicates when an NFT has been written on a particular satoshi.
WHICH WALLET TO USE FOR NFT BITCOIN?
Another question that may arise when thinking about Bitcoin NFT Ordinals is where you can store them. The answer is simple: the place where you can keep it is a wallet, just like the other blockchain tokens.
The only wallet we can use for Ordinal currently is "Sparrow Wallet". If you want a tutorial on how to install and use it, click on the next button.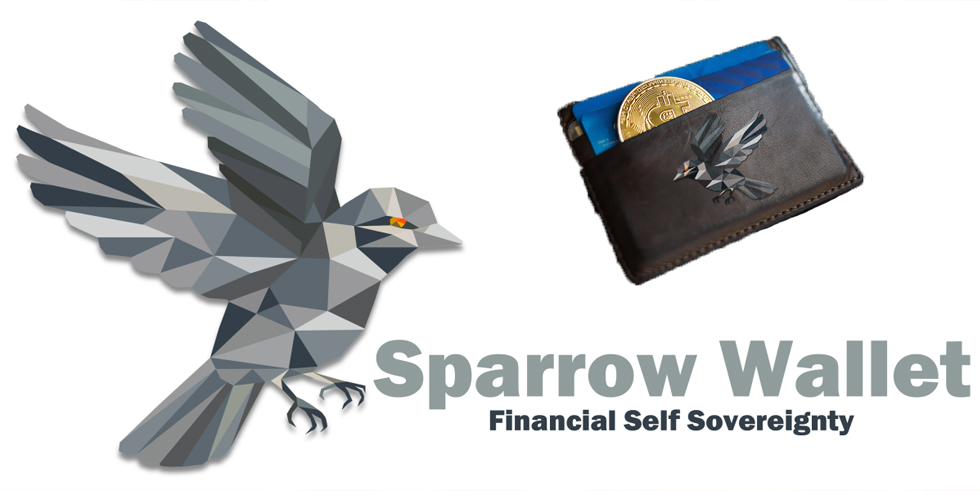 DO I NEED A BITCOIN NODE TO BUY ORDINALS?
The answer is no, you do not currently need a full bitcoin node for buying an Ordinal. You will need it if you want to create, transfer or sell one of them.
Keep this in mind, because if you buy an Ordinal and you don't have a node, you won't be able to sell it. At least until we have methods that make it possible.
DO I NEED BITCOIN TO BUY AN ORDINAL?
The answer is no. Although it may seem strange, currently not all Ordinal buy-sell transactions are made with BTC. The reason is simple, since the transactions are done manually, many sellers ask to receive payments in cryptocurrencies other than bitcoin, it is very common that they ask us for payments in Ethereum. Of course you will receive your ordinal in Bitcoin.
This may or may not be positive, depending on our situation.
HOW TO BUY BITCOIN ORDINAL NFT STEP BY STEP
As we have previously mentioned, right now, there is no Marketplace where you can access, see what NFTs are available and buy. To get an Ordinal we will have to find the owner of the NFT in question and make the transaction manually p2p.
This entails a series of risks of falling into scams and losing our money. There is no way not to take risks, so your success will depend on your own judgement.
Unfortunately, I cannot give you any way to do it without risk, what I am going to teach you is to find purchase options with good potential and teach you how you are going to be able to carry them out step by step.
BUYING ORDINAL STEP BY STEP
The first thing we will need is our wallet, to be able to store the NFT that we buy; so we are going to install Sparrow Wallet, which is the only option available at the moment. To do so, go to sparrowwallet.com/download/ and click download.
Once downloaded, you have to set it up, since it is not ready to use as Metamask. But we must do its set up step by step. To do so follow this tutorial.
Once we have our wallet ready, we should have Bitcoin or Ethereum ready to start making offers, trying to purchase an Ordinal. If you want to buy these cryptos I recommend using Binance, I personally use it (you can access it with this link and receive a 10% discount when you buy any crypto)
Now we should take the "Sniper" and start to look for good opportunities. We have 2 options for doing this research:

Go to the official Ordinals Discord and study projects that are shared there.
Go to Twitter, and search "Ordinals Bitcoin". Then study NFTs and Projects mentioned there.

I recommend you make a list of Ordinals you are interested in and start writing their owners to ask for a price and conditions
Remember that the transaction is manual, so many people will try to scam you. Take the risk you are able to take, but I recommend that you only trade with people you can trust.
Do not forget that you are able to negotiate as the transaction is manual, so you can get better opportunities
WHEN CAN WE EXPECT A MARKETPLACE?
It is not possible to know when we will have a Safe Marketplace to trade Ordinals in Bitcoin, but due to previous cases, perhaps around April-May, we may have the first intermediaries in the purchase and sale.
CAN I CREATE MY OWN NFT IN BITCOIN?
Of course, the answer is yes. If, instead of buying other people's Ordinals, you want to create your own and sell it, you can do it without any problem.
FREQUENTLY ASKED QUESTIONS