WHAT ARE NFT ORDINALS OF BITCOIN
Ordinals are the newly born Bitcoin NFTs. They are a revolutionary concept that has come to the Bitcoin blockchain to remain a resounding success since its launch at the end of January 2023. These BTC "NFTs" are born thanks to the Ordinal Protocol. Ordinal is an open source protocol created by Casey Rodarmor.
Although Ordinals are popularly called NFTs, they really are a different concept due to the characteristics of Bitcoin. As you should know, each Bitcoin can be divided into 100,000,000 Satoshis (we can also refer to satoshis as "sats"). What this new protocol has achieved is that we can associate a data to each satoshi, creating an Ordinal.
This data can be an image, hence its similarity to NFTs. In fact, many well-known collections such as "Crypto Punks" have seized the moment to launch their NFTs on the Bitcoin network.
But as Casey Rodarmor has said, Ordinals are not NFT, he calls them "Digital Artifacts".
Surely if you read about Ordinals you have seen the word "Inscriptions" and that inscriptions age are very important. We basically call Inscription to the creation of "NFT Bitcoin".
ORDINAL AND NFT DIFFERENCES
The difference between NFTs and Digital Artifacts (Ordinals) are not very noticeable to investors or the average user. But Rodarmor highlights them, since according to him the NFTs are "incomplete" but the Ordinals are complete.
This argument comes from the concept of "storage" of NFT metadata in blockchains like Ethereum or Solana. That is, the data of the NFTs in these blockchains are stored "off chain", this also allows the metadata to be updated and changed.
These characteristics do not occur in Bitcoin, since the data is linked to the specific satoshi of the Ordinal. So this data is registered "on chain" and is not mutable.
For this reason, the Ordinal Bitcoin NFTs are complete and more optimized according to Rodarmor. This was the main objective he had when creating this amazing protocol.
WHY ORDINAL NFTS ARE GOING TO CHANGE BITCOIN?
Believe it or not, these NFT Ordinals are going to change the current paradigm of the crypto world. Due to the changes that they imply in the Bitcoin network and in the BTC concept as such, I will explain why.
Bitcoin is undoubtedly the banner of the blockchain and cryptocurrencies, it is recognized by all as "digital gold" due to its concept and its raison d'être. Bitcoin is an exclusive cryptocurrency, with a limited supply and with an increasing difficulty of mining. For everyone, Bitcoin is usually a store of value. Bitcoin sole purpose is that, to preserve the value just like gold.
Ethereum and other similar networks were born from this concept of bitcoin, to provide a new option within the crypto world focused on transactions, which is why NFTs have always been characteristic of these networks.
The birth of Ordinals, these Digital Artifacts analogous to NFTs, changes the paradigm completely. Just because they open up new options and utilities of Bitcoin focused on the transaction. Of course, we expect more progress in this regard.
HOW TO BUY ORDINAL NFT OF BITCOIN
Currently, there are no simple methods to get an NFT on the Bitcoin blockchain. We do not have a marketplace like Opensea or Magic Eden that make things easier for us. But this does not mean that we cannot buy and get a Bitcoin NFT.
The only way to buy an Ordinal currently is p2p, that is, look for the owner or creator of an Ordinal and make the transaction manually. This of course, carries some dangers, but there are ways to do it that will help you a lot buying Bitcoin NFTs with Real value.
If you want to know all the details on how to Buy NFT Ordinal BTC, click on the following button, you have a step-by-step tutorial.
WHICH WALLET SHOULD I USE FOR NFT BITCOIN?
Another question that may arise when thinking about Bitcoin NFT Ordinals is where you can store them. The answer is simple, the place where you can keep it is a wallet, just like the rest of the assets on the blockchain.
The only wallet we can use for Ordinal currently is "Sparrow Wallet". If you want a tutorial on how to install and use it, click on the next button.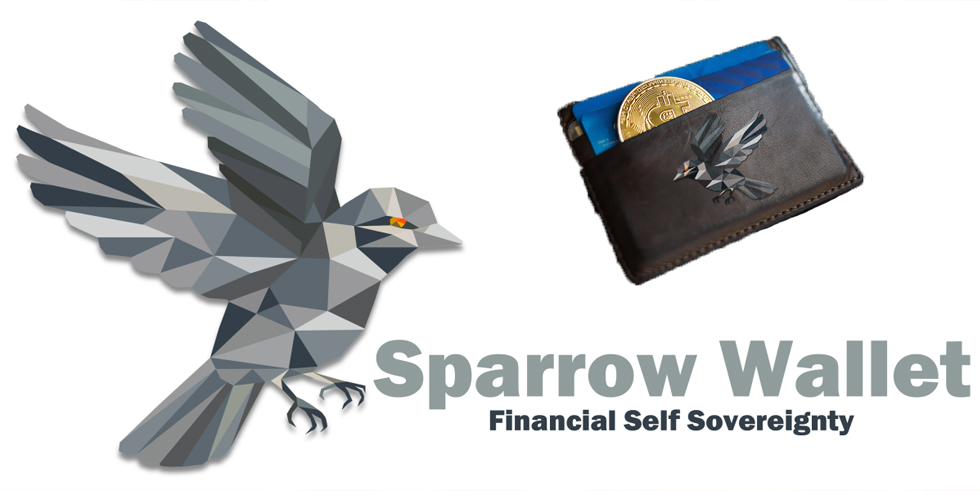 CAN I CREATE MY OWN ORDINAL NFT?
Of course, the answer is yes. Now that you know what a Bitcoin Ordinal NFT is, it is normal for you to want to create your own. This is possible. But currently for an average use it is quite complicated if you do not have programming knowledge, also we can use a third-party software.
ORDINAL NFT BITCOIN
In conclusion, Ordinal NFTs mark a milestone in Bitcoin for what they mean at the innovation and utility level. For us, as investors, it is also a great opportunity. As always, when a new market with great potential is created in crypto, it creates great opportunities with their respective profits, but it also has great risks that will cause capital losses.
In this case we have an extra risk, since the transactions, at least in this first stage, are done manually. As always, there will be users who will take the opportunity to scam.
Just look for the opportunities and take advantage of them whenever you can with capital that you are willing to lose. But without forgetting the risks that Ordinals NFT in Bitcoin have.
FREQUENTLY ASKED QUESTIONS