CANDY MACHINE NFT
If you know programmation or not continue reading, we will explain you what is a NFT Candy Machine, why do you need a Candy Machine to mint your NFTs on Solana and so much important information about this.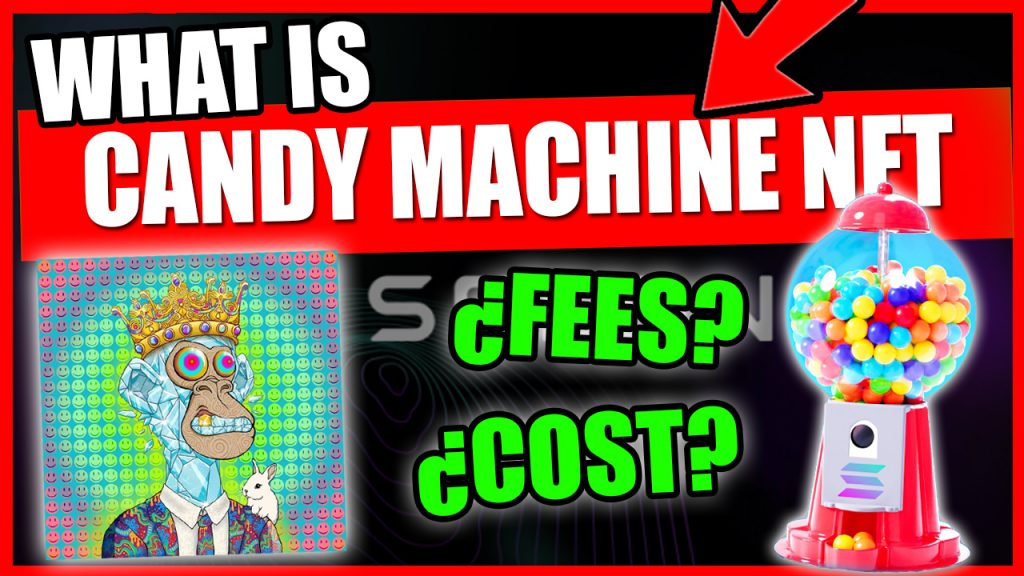 WHAT IS CANDY MACHINE NFT
We will start with the most important question; What is Candy Machine NFT?
Candy Machine is the Tool used to Generate Solana NFT. This means that Candy Machine links Images with a "metadata" relevant about that image. With this we create a Non Fungible Token (NFT).
This Tool use Metaplex Command Line (CLI), this will be explained on another post. Candy Machine also uses a "fair auction", this means that all users will be able to mint at the same time and once all NFT of the Candy Machine are minted it is not posible to continue minting.
Now you know what a Candy Machine is, now the next question is Why I need a Candy Machine if I have a NFT Collection?
WHY YOU NEED A CANDY MACHINE
If you are creating a NFT Collection, wherever you are, you are going to mint that Collection. Then, on Solana Chain the only way to mint your NFT is through Candy Machine, using Metaplex Technology.
So we have an answer to this question, you need Candy Machine for our NFTs. You can do it by yourself, use a launchpad or hire developers to prepare the process for you.
On SolKing we offer the Candy Machine + Mint Site creation Service from 180$, if you want more information contact us.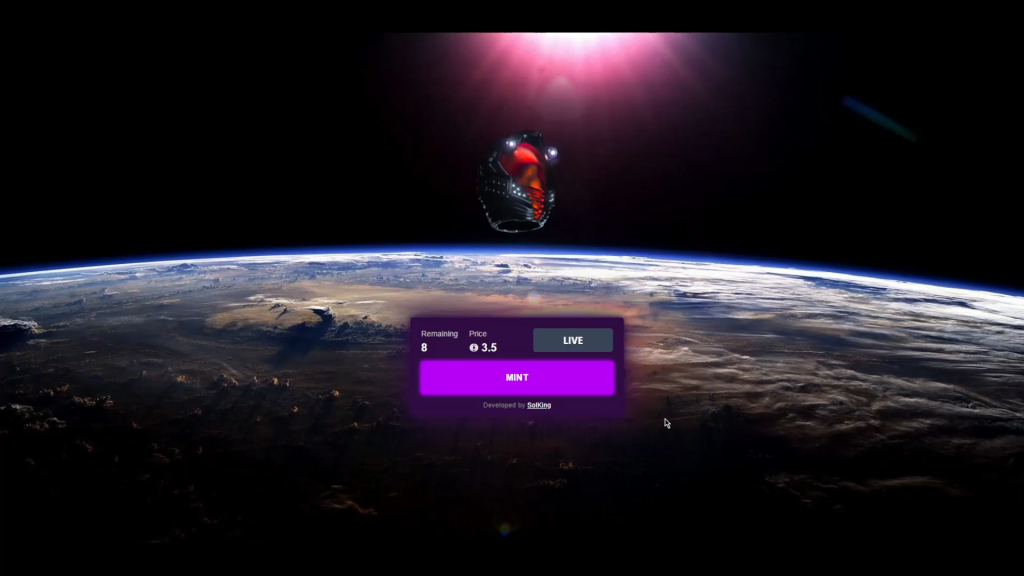 NEED I TO BE A DEVELOPER TO CREATE MY CANDY MACHINE?
We can not give you a determined answer, it depends on you. You can find some detailed tutorials to create the most basic mint, but this is really difficult, so a person without programmation knowledge can not create a complex and functional NFT Candy Machine.
This is the reason why we recommend you to hire experts. But be careful, we should choose the correct experts.
HOW TO CHOOSE NFT CANDY MACHINE DEVS?
Another faq is where should I look for experts and choose devs who help me minting my NFT. We can not give a only the correct answer, so it depends on our budget and capacities.
The most common is to look for references. We recommend you to work with experienced people and teams who can prove previous jobs.
The reason is simple, any failure on the process, intentional or not, could make your project fall.
Also, we should take into account that they can try to steal our funds. Or most important, steal our investor's funds.
You should not obsess over this, just keep it in mind and go with caution.
As I told you before, we offer this service and so much more related with NFT. If you want to meet us and get more information, contact us by clicking here.
FEE CANDY MACHINE NFT
If we talk about Candy Machine costs we have 2 important facts to take on account. The collection supply and images size.
This 2 facts will give us the Fees we will need to pay to create our NFT Collection with Candy Machine.
The first fee and the bigger one, this is the Candy Machine Upload Fee, this fee depends on the NFT Supply of your Collection. You can check the estimated fee here. This fee, at least at the moment, is refundable when mint finish. I mean, when we finish our collection mint we can withdraw this funds.
The second fee is to store the image of our NFT. We usually use Arweave, you can check the estimated fee here.
We also take on account we will spend a little fee on transactions to set up the Candy Machine on Solana Mainnet.
CANDY MACHINE V1 OR V2
As you should know there are 2 Candy Machine version: Candy Machine V1 and Candy Machine V2. Candy Machine V1 is the first version of this tool, it is old and do not work good now. So we should use Candy Machine V2, the last "update".
This V2 version could be updated, so we should take this on account to us